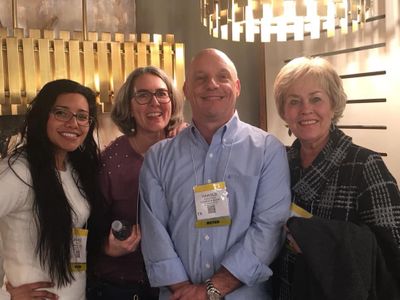 Lights 'n Such, Inc. offers customers in the Texas Hill Country many choices from an extensive inventory of lighting, lamps, fans, specialty hardware, and home accessories.
30+ Years Experience
FREE Bids for Residential New Construction and Remodels
Builder/ Contractor/ designer/ Architect DISCOUNT plus when purchasing lighting and hardware as a package- receive an ADDITIONAL DISCOUNT!!
We are a certified stockist of Chalk Paint ® by Annie Sloan and sell all of her products as well. In addition, we offer painting workshops several times a month to teach painting techniques using chalk paints.
With a large selection from the best brands available, our customers are able to find creative and innovative solutions to all of their lighting and decorating needs. Stop by our showroom to experience our quality inventory first hand.

Learn More About Lights 'n Such, Inc.:
Lighting Fixtures - From designer brands like Craftmade, Hinkley and Generation Brands
Lamps, Lampshades, & Finials -Trending and Traditional
Ceiling Fans - Modern and contemporary options
Specialty Light Bulbs - Including LED, xenon, fluorescent, incandescent
Task Lighting - Undercounter, recessed cans, fluorescents
Cabinet Hardware - With many unique options to choose from
Bath Hardware - Featuring Alno, Rusticware and more
Door Hardware - Offering INOX, Ashley Norton, and many more
Door Bells & Chimes -variety of styles offered
Accessories & Home Decor - Extensive variety of choices including furniture
Mirrors & Artwork - to compliment your decor & hardware selections
Chalk Paint by Annie Sloan - paints, brushes, stencils, etc.
Artisan Enhancements- textures, crackles, etc. to enhance your painting experience
Our friendly staff is happy to answer any questions you have about any of our products.

Our Mission
Our customer service is better than anyone else! It is our mission to sell high quality products with highest level of customer service so that every customer is completely satisfied, not only with your purchase but with our team as well! So come by and visit, you may be surprised at what you may find that you just can't live without!